About Us
This quest has led us to be a Multi-Awarded & Professional team that never forgets where they
always listen and adapts aesthetics ergonomics design.
Top Job Placement Company in Ahmedabad
The Journey of JAY MAHARAJ Placement Agency was started in the year 2006.
We at JAY MAHARAJ are engaged in providing placement assistants to all walks of life, as and when need arises, from different sectors, as follows:.
BPO's – Domestic and International calling centre's:
VODAFONE
AIRTEL
MAGUS
AZURE
GLOBEXEL
INDUSTRIAL SECTORS:


Heavy and Medium Engineering Sectors:
ESPPES ENG, SWITY ENG, GALA PLASTIC, ROLCON ENG



Electronics and Electrical Sectors:
RANJEET ELECTRIC PVT LTD



Chemical Sectors:
TROPEX AGRO


From time to time, different activities have been organized by JAY MAHARAJ job Placement Agency to help and seek right candidates to be placed in, at any reputed sectors. We are also tied up with several reputed Universities, Colleges and Management Institutions and have arranged for Campus Interviews for final year students, on behalf of our reputed clients.


We have qualified staff's to handle the required flow of job seekers, at our branches at Ahmedabad, Nadiad and Vadodara.


We provide all levels of recruitment i.e. from top level to bottom level to our candidates, including: AGM, GM, AVP, VP, Marketing and Sales, Finance and Accounts, Administrative, Export/Import, and lots more.


We provide recruitment to all candidates who are graduate, post graduate, etc., including: B. Com, B.B.A, B.C.A, B.E, M.E, M.B.A, M. Com and all degrees. We provide services to Degree holders as well as Diploma holders. We provide services to both Male and Female candidates and also to Fresher's as well as Experienced candidates.


We also provide overseas candidates for Gulf, Malaysia, Africa etc.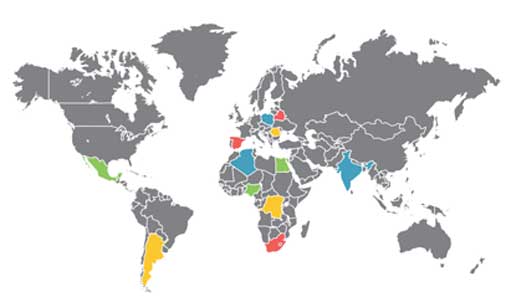 I was looking for a job after matriculation due to some personal and domestic issues. I found a job but they did not pay me well. I thought I would never be able to find a good job. Anyhow I took a look at the jobs posted by.

James Watson

Google Inc

I was looking for a job after matriculation due to some personal and domestic issues. I found a job but they did not pay me well. I thought I would never be able to find a good job. Anyhow I took a look at the jobs posted by.

Rick Wilson

Microsoft